There they are - all over every window under 5 feet high. The handprints older moms tell me to cherish because they will soon be gone.
Problem is, I had difficulty finding even one handprint to photograph. Because the kids love to leave other marks on my windows, too: they write their names with their spit, they slide their hands up and down, leaving tracks and letters and smears instead of cute little fingerprints.
Some days it feels like the sun can barely shine through these track-marked window panes. I'm lucky to wash these windows once a year, the vinegar pungent, sharp, clean, billowing up from my bucket of hot water as I scrub with blue rags, discards from the hospital's surgical ward. These days, I use them to scrub windows instead of wounds.
And one ran and filled a sponge full of vinegar, and put it on a reed, and gave him to drink
(Mark 15:36a).
I clean windows with the liquid offered Jesus to soothe his blood-crusted lips as he took his last few breaths while saving
me
. The smell rises and stings my eyes. The tears flush out the burn and the sting settles deep in my chest.
Is this my cross, Lord - this messy home? These rowdy kids who drive me crazy half the time? These small burdens that seem to always be breaking my back?
Forgive me, Lord, when I am petty.
I see the children twirl in the room I just swept, twirl in front of the filmy windows, twirl in the sun that still streaks through. Praise God for this short moment of the day when there's nothing there to trip over.
She twirls here, too, in front of the table that is always piled with laundry. For over a month now, I've been sorting the summer and winter clothes. I sometimes wonder if I'll be doing this still the day I leave God's green earth.
But her twirling in front, like one of
Degas
' ballerinas, soothes my eyes, and the wrinkle between them fades, worry line of motherhood always failing, always with a mess to keep on cleaning.
The dishes never seem to be done either, and my husband tells me we need to buy more kid cups because we're always running short.
But we have 50! We don't need MORE
, I protest, and slam dishes into dishwasher and wish for a magic wand.
We just need to work harder. Or something like that
. I realize I am muttering to myself now, and
he
is working, harder than I who have stopped to complain instead.
He rarely did the dishes, before I got cancer. Perhaps that's the silver lining in the messes that surround. Without them, I'd have never discovered how deep love speaks when my husband's hands do me a service, take up a humble chore of housework and lift it, silently and tenderly, from the load I am carrying around with me every day. Even more, those eyes of his that never speak shame and his voice that never says
why aren't you better at this? Why can't you keep up? What's wrong with you?
That voice is my own, the one coming from within. Never the voice of my lover, or the Lover of my soul either.
Would my husband have learned to bless me this way, had I not been tripped up by these disasters?
If I'd had the energy to keep trying to be perfect, would I have ever discovered that what he really loved was me
, not our clean house or our gourmet, on-time dinners, or the fresh outfit I always rushed into just before he came home?
I saw it, through the camera lens...the dirty milk bottles, and the pile of junk in the foreground, the random bottles in between the dishes that bore the food of that evening's dinner. Clutter. Failure.
But what leaks through, around the clutter and through the mess and in spite of the dust and the dirt and the chores undone, is love.
Love is here. Love is now.
Love is in the twirling girl, love is flowing from the husband's hands, it speaks loud in our dinner prayers and the laughter, even though we're eating at the island (again).
So we have come to know and to believe the love that God has for us. God is love, and whoever abides in love abides in God, and God abides in him. By this is love perfected with us, so that we may have confidence for the day of judgment, because as he is so also are we in this world. There is no fear in love, but perfect love casts out fear. For fear has to do with punishment, and whoever fears has not been perfected in love.
(I John 4:16-18)
Linked up for Valentine's 2011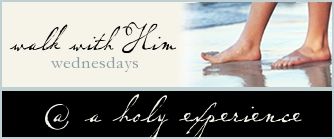 ..........................................
Prayer request from November: I beg for your prayers today as my daughter Amelia is admitted to the hospital at the esteemed Mayo Clinic in Rochester. She is 4 and will be having a 72-hour electroencephalogram (EEG) to measure her brain waves during various activities throughout her days and her sleep at night. We are hoping this points her physicians there in the right direction for treatment of what appears to be persistent, violent, and frequent seizures.